Rainy days in NYC can be the perfect time to lay in bed all day, cuddle up with some snacks and television and just relax. However, as we know, rainy days can also mean boredom and pent-up energy. Older children especially may just resort to too much screen time, or making trouble for moms and dads! If you want to give your big kids a fun-filled and active rainy day, check out these options for the best rainy day activities for big kids and tweens around New York. Grab your umbrella, and let's go!
Psst… Looking for things to do when it's raining in New York with big kids and tweens? We've got you covered! Need a kid-friendly place to eat to end your rainy day fun? Check out these Kid-Friendly Restaurants in Manhattan.
Rainy Day Activities for Big Kids Around New York

Manhattan
Color Me Mine – Tribeca
123 Baxter St., 212-374-1710
Kids can hand pick and paint their very own pottery piece at Color Me Mine. This is a great way to get those artistic juices flowing as the rain falls outside. Older kids can express their creativity, relax, have some fun and learn in a creative and pressure-free environment. Kids can paint their favorite characters, animals, plates, vases and much more. This activity is best for kids who can handle fragile ceramic pieces! The studio fee for children 12 and under is $9 and $13 for adults. Prices for ceramic pieces start at $16. Walk-ins of groups of five or less are welcome.
The American Museum of Natural History – Upper West Side
200 Central Park West, 212-769-5100
If your big kid loves dinosaurs, animals, the ocean or anything natural science, a trip to The American Museum of Natural History is a perfect rainy-day activity. Visit the featured exhibits, "Meet T. rex: The Ultimate Predator," and "Dive into Our Oceans: Our Blue Planet" before they're taken down. Explore the Butterfly Conservatory, Origami Holiday Tree, the iconic Blue Whale and turn your rainy day into an educational experience and make it a dream come true for your science-crazy kid. General admission for adults is $23 and children under 12 are $13. The museum is open daily from 10 am to 5:45 pm.
Chelsea Piers – Chelsea
23rd Street and Hudson River Park, 212-336-6666
At Chelsea Piers, your older ones will have so many options for rainy day fun. Future golfers can perfect their swing at the weather-proof driving range or try one of 55 of the world's greatest courses with the full swing simulator. Burn off some energy and drop in at the Fieldhouse for parkour, gymnastics, basketball, soccer gymnastics or the batting cages. At the Sky Rink, lace up those skates and hit the ice for a fun-filled time. Prices and times for each activity vary, it is always best to call Chelsea Piers ahead of time for more information.
The Color Factory – Hudson Square
251 Spring St., 347-378-4071
By teaming up with local artists, illustrators, designers, food vendors and non-profits, the Color Factory features brand-new participatory installations of color collected from around the city. Your kids will be able to play, discover and learn and expand their curiosities about what contributes to New York City's unique color palette and the color stories of the artists who live here. Your older kids will love a day full of bright colors and interesting experiences that engage all of their senses in the 20,000 square foot facility! General admission for adults is $38, while kids ages 3 to 12 are $28. The museum is open Monday, Tuesday and Thursday 10 am to 9:30 pm and Friday through Sunday 10 am to 10:30 pm.
Sloomoo Institute – Lower Manhattan
475 Broadway (Between Broome and Grand Streets)
Of all the rainy day activities for kids around New York, this might be one of the most fun. Your kids will go bonkers over this sensory playground centered around slime! Try this new spin on rainy day relaxation with the stress relief that comes with playing with slime. Kids (adults too) can play with 30 different vats of slime, immerse themselves in the ASMR tunnel, track their brain activity with the EEG machine and even design some slime of their own with the 150-long DIY bar! Hop on this internet trend and enjoy a carefree day with this fun and interactive pop-up. This rainy day activity is great for social media content! Tickets are $38 each and come with a custom 8.oz slime. It is best to purchase tickets in advance. The playground is open from 10 am to 8 pm Sunday through Monday and until 9 pm Friday and Saturday.
Museum of Ice Cream – Lower Manhattan
558 Broadway (Between Prince and Spring Streets)
New York is home to plenty of museums, but this one may just be the tastiest yet. The Museum of Ice Cream (MOIC) announced that it will open a location in Manhattan on December 14th! Take advantage of this exciting and yummy pop-up during your next rainy day. Some of the multi-sensory installations at MOIC's New York location will include a three-story slide, a floating table of treats, a New York-inspired "Celestial Subway" exhibit and even the museum's biggest sprinkle pool to date. Your big kids will not only love the exhibits, but savor the delicious ice cream flavors made exclusively at MOIC. Tickets are on sale now, so don't miss out! General admission tickets are $39 per person, and children ages 2 and under are free. Best of all, ice cream is included in the price of your ticket! Discounts are available for military employees and college students. A visit typically lasts between 60 and 90 minutes. The pop-up will be open until March 1, Wednesday through Monday, 9:30 am to 9:30 pm.
Museum of Modern Art (MoMA) – Midtown
11 West 53rd St., 212-708-9400
Another one of the great rainy day activities for big kids around New York is the Museum of Modern Art, which explores modern and contemporary art through movement, drawing, and other gallery activities with the participation of kids and adults. The MoMA is devoted to presenting the best in contemporary art and promoting understanding of modern art. Free tickets available on a first-come, first-served basis are offered on weekends with new themes every month. Family tours engage in lively discussions and fun activities while looking closely at art. Suggested admission is $25 for adults and children 16 and under are free. 
Ripley's Believe it or Not! – Times Square
234 West 42nd St., 212-398-3133
When the weather doesn't cooperate bring your kids to Ripley's Believe it or Not! to be blown away by mind-bending exhibits, displays, and illusions. This historic Times Square museum is home rare artifacts and thrilling interactive elements. Immerse yourselves in the unusual, the unexpected and the unbelievable at the largest Ripley's location in North America. Take advantage of one of Manhattan's most unique attractions! Adult admission is $32 and $24 for children ages 4 to 12. The Times Square location is open Sunday through Wednesday, 10 am to 11 pm and Thursday through Saturday 10 am to 1 am.
CAMP – Chelsea
110 5th Ave.

CAMP is much more than just a retail store! It's an immersive place for families to explore with tons of activities for a one-of-a-kind experience. Here, the kids will never get bored because CAMP keeps an ever-changing theme going on that keeps them on their toes. Enter through a magical door that will lead to a variety of workshops, interactive areas, and more! Right now, kids can step into the Toy Lab Camp, where they can test the best toys of the season! Even big kids will love this interactive and exciting rainy day spot. Some fun-themed activities include DIY Light Sabers, Make Your Own Kerplunk! Game, and Melting Snowman Slime. CAMP is open Monday through Saturday 10 am to 7 pm and Sunday 10 am to 6 pm. The best part is, the activities are free! Even better, if you become a member, you'll get to reap some of the many perks such as Milk Bar or dropping the kids off for 'Date Night' events.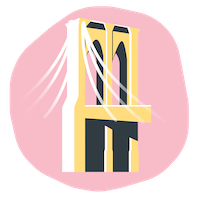 Brooklyn
New York Transit Museum – Brooklyn Heights
99 Schermerhorn St., 718- 694–1600
Your big kids can spend their rainy day learning more about transportation in New York City. Founded in 1976, the New York Transit Museum is dedicated to preserving the unique stories of mass transportation, extraordinary engineering breakthroughs, dedicated laborers, transformed communities, and constantly-evolving technology. View collections of restored vintage train cars and buses and learn about the land-based transportation systems of the past and present. Family programs include nostalgia rides, workshops, discovery rooms, and hands-on activities and stories. Admission for adults is $10 and kids ages 2 to 17 are $5. The museum is open Tuesday through Friday 10 am to 4 pm and Saturday and Sunday 11 am to 5 pm. 
Aviator Sports and Events Center – Floyd Bennett Field
3159 Flatbush Ave., 718-758-7500
When nasty weather comes around, consider getting your older kids a day pass to Aviator Sports and Events Center. This giant multi-sport complex holds an array of public activities, right in Brooklyn's backyard. A day pass covers an entire day of fun, including unlimited ice skating and rentals, rock climbing and sky jump, along with a session of open basketball or volleyball and 10 arcade credits. It also makes for a great holiday or birthday gift. The price for a day pass is $37.50 and activity session times and availability vary by day. Day passes are currently available for Fridays, Saturdays and Sundays.
Brooklyn Bowl – Williamsburg
61 Wythe Ave., 718-963-3369
Is it really a rainy day if you have at least considered heading to the bowling alley? Spice up your day by hitting the lanes and paying a visit to Brooklyn Bowl for their Family Bowl sessions on Saturday and Sunday. This bowling alley is geared to the older age groups. During the week, it is only open to those 21 and older, but your older kids will have a blast throwing strikes on the weekends. This isn't any old Sunday-league bowling alley, it's also a music hall, featuring live acts and delicious food options. Family Bowl is available Saturdays 11 am to 5 pm and Sundays 11 am to 6 pm. Prices are $25 per lane, per half hour and $4.95 for shoe rentals.
Museum of Food and Drink – Williamsburg
62 Bayard St., 718-387-2845
If you have teenagers who eat a ton, the Museum of Food and Drink may be the ideal place to spend your rainy days. This museum brings the world of food to life with exhibits you can taste, touch and smell. You and your kids can chow down and learn about the culture, culinary arts, food history and find a positive, non-fear-based outlook on trying new foods. The current exhibit is "Chow: Making the Chinese American Restaurant." The lab is opened Friday through Sunday from 10 am to 6 pm. Admission for adults is $14 and admission for ages 6 to 17 is $10.
New York Aquarium – Coney Island
602 Surf Ave. at West Eighth Street, 718-265-3474
Through 120 years of conservation and education, the New York Aquarium has been involved in keeping the world's most endangered species and habitats safe from danger. Guests can enjoy interactive shows in the Aquatheater, view colorful marine life at the Glover's Reef display, have fun with the penguins and otters at the Sea Cliffs, and get up-close with sharks, sea turtles and rays at the Ocean Wonders exhibit. Hands-on activities, unique experiences, and camps are all available to educate children and families about the animals and the aquarium's conservation efforts. Big kids will love learning more about the amazing life under the sea. There are also opportunities for teens and tweens to volunteer and get involved. Adult admission is $29.95 and kids ages 3 to 12 are $24.95. The aquarium is open daily from 10 am to 4:30 pm. 
Abe Stark Rink – Coney Island
Coney Island Boardwalk and West 19th Street

Abe Stark is one of the most popular winter attractions at Coney Island. It's one of New York's well-known ice skating rinks due to its 40-year history. Beat a rainy day and hit the rink right on the Coney Island Boardwalk! This rink is home to the Greater New York Ice Hockey League, and as such, it offers free ice hockey lessons to kids ages 5 to 7, as well as ice skating classes through the Steeplechase Ice Skating Center. Your older ones will love the feeling of gliding across the ice, even if they're first-time skaters. Admission is $10 and skate rentals are $5. Skating hours are usually Saturdays 2 pm to 4 pm. Additional holiday dates and hours are also available and may vary.
Queens
Laser Bounce – Glendale
80-28 Cooper Ave., 347-599-1919
Your kids can blow off some steam with the high-energy, action-packed attractions at Laser Bounce. While the arcade, bounce arena and ball pits are a lot of fun, bigger kids might prefer the high-intensity activities. Gather up a group and battle it out as a team in the Laser Tag Arena, get transported to a new world and try out the one-of-a-kind Hologate VR, throw a strike at the Highway 66 bowling lanes, or take a spin in the 3D Motion Simulator. Open sessions are $15.95 per child and $5 per adult. Times vary from day to day. Give Laser Bounce a call for more information about specials and group rates.
Indoor Extreme Sports – Long Island City
4711 Van Dam St., 718-361-9152
From action sports like ax throwing, paintball and archery tag, to intense laser tag courses, virtual reality experiences and thrilling escape rooms, Indoor Extreme Sports has everything your big kids would love on a rainy day. It's a great option because there's so much to do, you'll be able to come back again and have a totally different experience. And if you'd like to jump in and make for some friendly family competition or teamwork, any of the experiences are a great way to get everyone in on the action. This is perfect for rainy day activities for big kids around New York! Prices and availability vary depending on the experience, some activities have minimum age requirements. The facility is closed on Mondays.
City Ice Pavilion – Long Island City
47-32 32nd Place, 718-706-6667
Hit the ice and show off your best skating tricks at City Ice Pavilion. Whether you and your children are putting on skates for the first time or regulars at the rink, you'll feel welcomed during public sessions for those who just want to get a casual skate in. While open sessions are for all ages, high-energy older kids will love to get a group of friends together for a fun-filled time at the rink. Public sessions are typically held from 12 pm to 3:50 pm on Wednesdays for $7 per person and 11:40 am to 2:20 pm on Sundays for $10 per person. Skate rentals are $6, helmets are not provided.
Museum of the Moving Image – Astoria
36-01 35th Ave., 718-777-6800
With so many rainy day activities for big kids in New York, staying in and watching a movie may get glossed over. Luckily, The Museum of Moving Image takes that concept to the next level. It sets out to advance the understanding, enjoyment and appreciation of the art, history and technique of film, television and digital media through screenings, exhibitions and educational programs. Family programs include the Drop-In Moving Image Studio, school recess workshops, early morning activities, tours, film screenings and film screenings. The Museum of Moving Image's core exhibition, Behind the Screen, features over 1,400 movie artifacts, optical toys and interactive family experiences. Admission is $15 for adults and $9 for children ages 3 and older. Museum hours are Wednesday and Thursday, 10:30 am to 5 pm, Friday, 10:30 am to 8 pm, and Saturday and Sunday 10:30 am to 6 pm. 
New York Hall of Science – Corona
47-01 111th St., 718-699-0005
Founded at the 1964-65 World's Fair, the New York Hall of Science serves schools, families and underserved communities by offering informal, hands-on learning. There is fun for the entire family with workshops, innovation camps, development programs and science-themed challenges. Your older kids will love the Wild Minds and Seeing the Light exhibits. Additionally, 100,000 plus square feet of exhibition space and learn about evolution, health science, light, math and space exploration. Admission for adults is $16 and children ages 2 to 17 are $13. The museum is open Monday through Friday, 9:30 am to 5 pm and Saturday and Sunday 10 am to 6 pm. 
Bronx
New York Botanical Garden Conservatory – Fordham Manor
2900 Southern Blvd., 718-817-8700
Give you and your older kids the feeling of being outdoors despite the rainy day by enjoying the collections at the Enid A. Haupt Conservatory. Take a trip around the globe with the "A World of Plants" exhibit, which showcases living collections of the lush tropical rain forests, cactus-filled deserts, aquatic and carnivorous plants, and curated displays of palms from around the world. During the week, an All-Garden pass is $23 for adults and $10 for children ages 2 to 12. On the weekends, adults are $28 and children are $12. With your All-Garden Pass, you may also want to explore the Art Gallery, Arthur & Janet Ross Gallery and the Britton Science and Rotunda Gallery. New York Botanical Garden hours are typically 10 am to 6 pm.
WallWorks New York – Mott Haven
39 Bruckner Blvd., 917-825-9342
Dive into the heart of Bronx culture and bring your older ones to the WallWorks in South Bronx. This contemporary gallery celebrates the idea of bringing art back uptown and is dedicated to reminding people of the rich culture of the Bronx and showcasing the work of both new and well-established street artists. Taking a stroll through this gallery is a truly unique way to spend your rainy day while enjoying beautiful artwork that reminds us of the culture that makes the Bronx so special. This is a great gallery for kids who love art and graphic design. The current exhibition is a showcase of works by London-based artist Remi Rough, which shows his appreciation for those who paved the way for the graffiti movement. This temporary exhibit will be available until December 13. The gallery is open Wednesday through Friday, 11 am to 5 pm.
The Rock Club – New Rochelle
130 Rhodes St., 914-636-1019
Explore new heights during a rainy day with a rock-climbing session at The Rock Club at Pine Brook Fitness Center, just over the border in Westchester County. Not only is rock climbing a great way to challenge yourself and get a workout in, but it's also fun and exhilarating. Older kids will have a great time beating the boredom of a dreary day by grabbing a harness and hitting the cliffs. Experienced and first-time climbers are welcomed. This makes for the perfect rainy day activities for big kids around New York. Day passes for adults are $20, teens ages 13 to 17 are $17, and children 12 and under are $12. Total package for gear rental is $12. Weekday hours are 10 am to 10:30 pm and weekend hours are 9:30 am to 8 pm.
The Bronx Museum of the Arts – Concourse
1040 Grand Concourse, Floors 1-3, 718-681-6000
There are a number of art museums in New York City, but you don't have to go too far on a rainy day to spend some time appreciating unique artwork. The Bronx Museum of the Arts works with local schools and families to bring cultural enrichment and fun activities for all. Since it opened in 1971, it has played a huge role in making art accessible to the community in the Bronx. It's regarded as an important destination that features internationally recognized contemporary art and educational programs. Some programs include Family Affairs that focuses on the bond between parents/guardians and their kids. They also have Teen Council where teens and Museum educators work to create video projects, zines, interviews, and exhibitions. Admission is free for all ages. The museum is open Saturday through Sunday and Wednesday through Thursday 11 am to 6 pm and Fridays 11 am to 8 pm. 
Uptown Sports Complex – Park Hill
636 South Broadway, 914-965-2619
Rainy day activities for big kids in New York can still include sports! Your older ones can blow off some steam with baseball and gymnastics at Uptown Sports Complex. Head on over to the batting cages and slug some baseballs or sign up for open tumbling to bounce around and work on those acrobatic skills. Batting cage rentals should be arranged in advance, walk-ins are not permitted. Rental rates may vary depending on cage type and the number of people in your group. Open tumbling is for kids ages 14 and older and scheduled times vary. Open tumbling is $15 per person and coaches and spotters are available.